Certifications
FSC®-certified products
Harvesting mainly black spruce from forests in the Chibougamau area, we take special care to intelligently manage our natural resources. Nordic Structures' forest lands are managed in a responsible and environmentally sensitive manner, in strict compliance with Forest Stewardship Council® (FSC) standards. We have introduced a forest management and reforestation program to promote improvements in tree felling and cutting techniques. These techniques respect the region's native communities, wildlife, and plant diversity.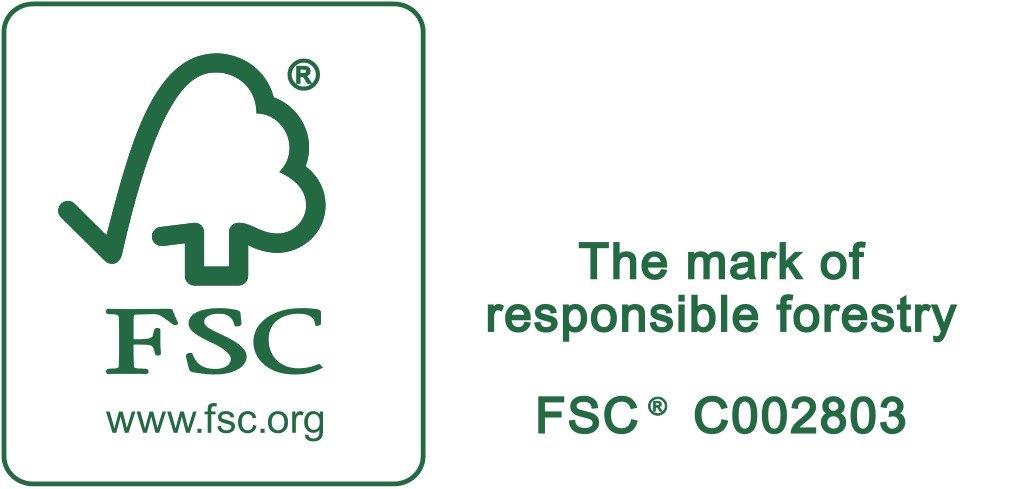 ---
Accumulating LEED® points
Nordic products are a great way to accumulate LEED® points.
LEED® MR Credit: Building Life-Cycle Impact Reduction (Option 4)
3 points
---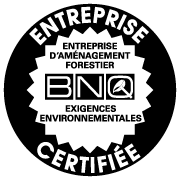 Certification des entreprises d'aménagement forestier (CEAF)
Beginning 2003, Chantiers Chibougamau's forestry operations were governed by the framework of the ISO 14001 environmental management system. The system contained internal regulations for forest management that were more stringent than the legal requirements and governmental norms in effect. This certification was replaced by the Certification des entreprises d'aménagement forestier (CEAF), a certification for forest management companies, following the coming into effect of new forestry legislation in 2013.
---
Forest practices that benefit the environment
When black spruce trees reach the end of their 120-year life cycle, they naturally decompose. The carbon accumulated over the trees' lifetime is then released into the atmosphere. Nordic harvests these mature black spruce trees before they get to that stage, once they are at least 80 years old.
The processing of trees into engineered wood benefits the environment by preventing processes that release carbon, i.e., fire or natural decomposition.
Our operations also promote responsible forest management:
Biodiversity conservation
Continuous reforestation
Thinning techniques that promote regeneration and prevent soil depletion
---
Other certifications
---
APA GR
APA green verification reports (APA GR) help building officials and design professionals determine the eligibility of a product for recognized green building points. The APA publishes these reports to document the compliance of engineered wood products—manufactured in accordance with an APA-verified quality program—with specific international, national, or industry-recognized green building standards.
---

Cradle to Cradle Certified®
Cradle to Cradle Certified® is a globally recognized measure of safer, more sustainable products made for the circular economy. Cradle to Cradle's unique certification is based on continuous improvement and evaluates the whole life cycle of a product, in addition to company policies regarding social fairness, renewable energy and carbon management, material health, water stewardship, and material reutilization.
---
C2C Certified Material Health Certificate™
The C2C Certified Material Health Certificate™ is a stand-alone certificate issued to applicant companies for products that meet the rigorous, science-based requirements of the Cradle to Cradle Certified Product Standard Material Health category. These requirements provide companies with a means of assessing, optimizing and verifying the safety and circularity of the chemicals and materials in a product or product group.
---

EPD®
Environmental Product Declarations® (EPDs) report on the environmental sustainability of the products to every stakeholder in the supply chain. These declarations are based on life cycle assessments (LCAs) that measure the environmental impacts of a product at every stage in the supply chain. EPDs recognize manufacturers and suppliers who are mindful of the environment and provide valuable information to help customers make informed decisions.
---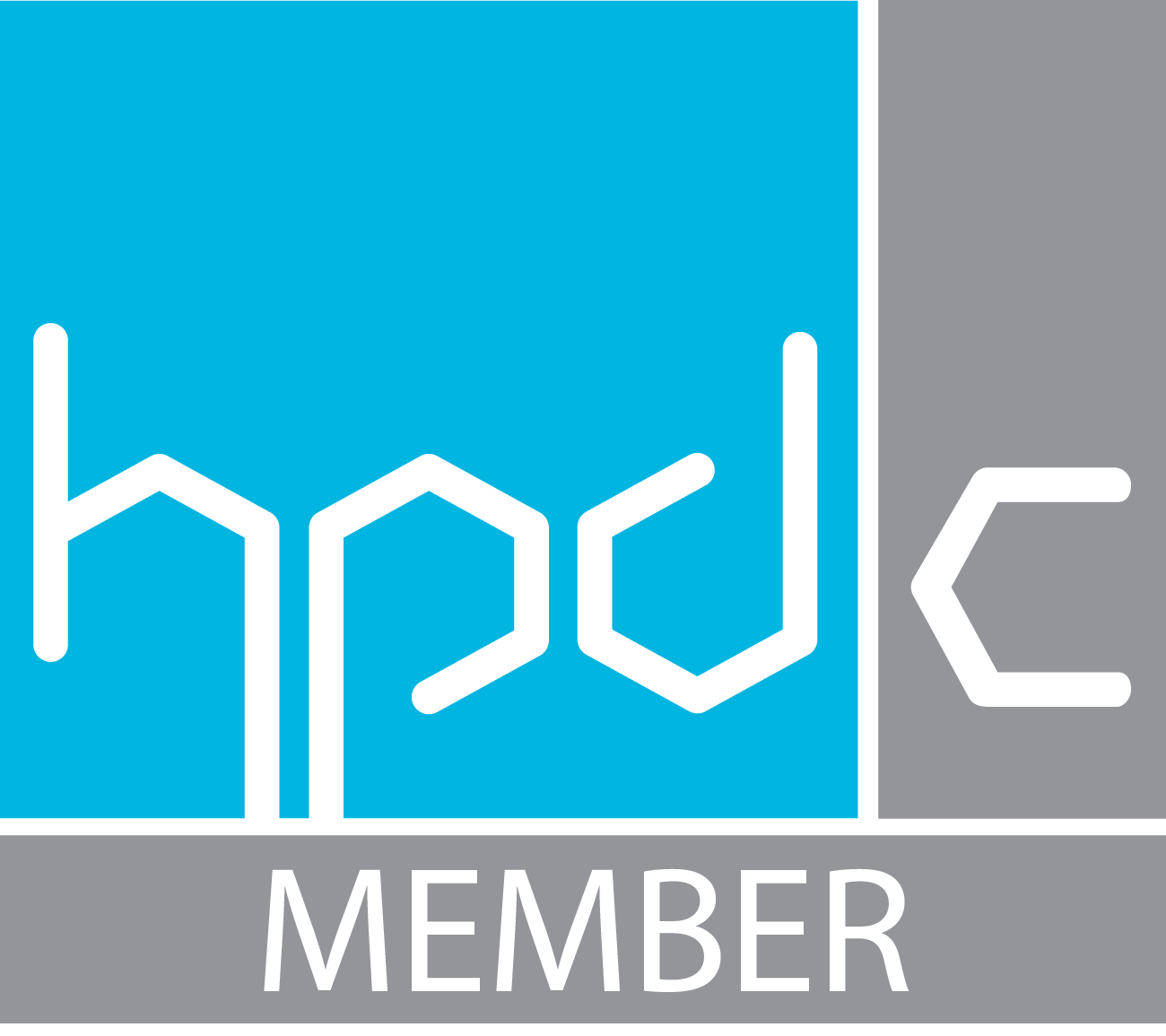 HPD®
A Health Product Declaration® (HPD®) is a standard format for reporting on a product's content and on any health-related information associated with construction products and materials. HPDs streamline the communication process and the use of this data by determining the critical information needed by building designers, specifiers, owners, and users so they can make informed decisions.
---
LBC-Declare
The Living Building Challenge (LBC) "defines the most advanced measure of sustainability in the built environment possible today and acts to diminish the gap between current limits and ideal solutions." Declare provides a transparent materials database used by project teams to specify products they know they can trust.
---

NGBS Green Certified™
To be eligible for the National Green Building Standard (NGBS) Green Certified Product Program, manufacturers must provide appropriate evidence to Home Innovation Research Labs. Their products must meet specific criteria for recognition in buildings seeking NGBS Green Home Certification. NGBS Green Home certification facilitates the designers' selection of products to be used in green homes and the approval of the relevant product points by accredited green building verifiers.
---
USDA BioPreferred® Program
The USDA BioPreferred® Program is a USDA-led initiative that aims to assist in the development and expansion of markets for biobased products.
Biobased products are derived from plants and other renewable agricultural, marine, and forestry materials.
The USDA Certified Biobased Product label is designed to provide useful information to consumers about the biobased content of the product. The label assures a consumer that the product contains a USDA-verified amount of renewable biological ingredients.
---
WELL Building Standard
The WELL Building Standard is revolutionizing the way people think about buildings. It explores how design, operations and behaviors within the places where we live, work, learn and play can be optimized to advance human health and well-being.
Covering seven core concepts of health and hundreds of features, WELL is a flexible building standard and represents the future of modern design.
(Source: WELL website)
Nordic mass timber products may contribute primarily to two WELL concepts: air and comfort. Containing low volatile organic compounds (VOCs), Nordic products help maintain good indoor air quality. They can also contribute to acoustics as well as temperature and humidity control for the comfort of the occupants. Globally, wood as a building material contributes to reduce global warming, helping to ensure better air quality for the planet.
---