Services
Approach
Our services are based on three main approaches: design-build, where the project is designed and installed by Nordic Structures, and build-to-spec, where we supply and install products to your plans and specifications, and technical support on engineered wood products. We can also tailor services to the specific needs of your project.
Pre-Design and Optimization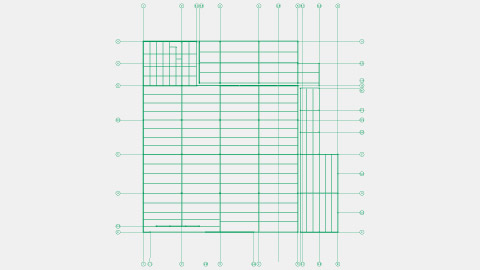 By getting involved right from the initial sketch phase, we can provide guidance and advice to ensure your objectives are met and that your project is successfully developed and completed.
An integrated and iterative design approach:
Integrated design
Understanding your real needs
Monitoring the estimated budget
Defining the optimal solution
Improving the customer experience
Consolidating our relationship with you
Design of Wood Structures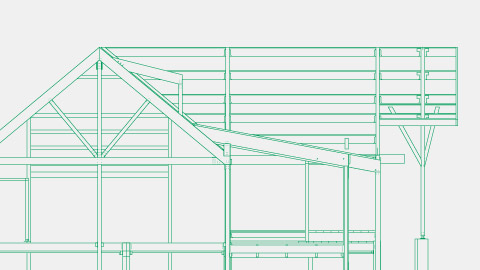 Wood is a remarkable material with distinctive properties. That's why we offer the opportunity to take advantage of turnkey wooden structures for all your projects.
Expertise in timber design
Carefully optimized structural design solutions
Minimization of risk and unforeseen issues
Faster turnaround and on-time delivery
Collaboration, meeting customer expectations and requirements
An economical and environmentally friendly option
Design of connections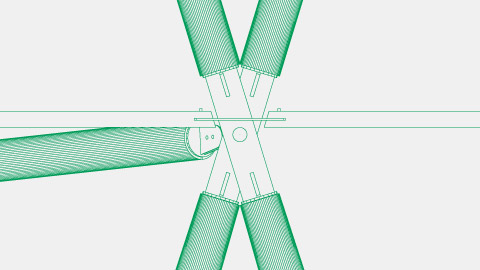 Designing wood connections is an art in itself. This crucial step requires a great deal of skill and is closely linked to the manufacturing process. Good connection design is crucial for meeting technical and budgetary requirements.
Expertise in connection design
Carefully optimized structural design solutions
Minimization of risk and unforeseen issues
Computer-Aided Design and Manufacturing (CAM)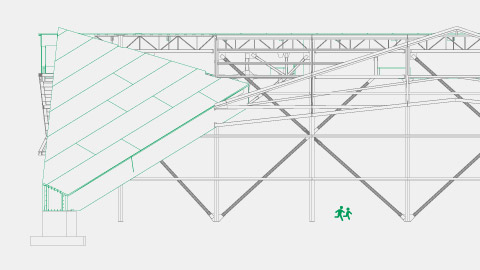 The wood structures are designed, analyzed, and precisely modeled using specialized software for the design and manufacture of wood structures. The modeled elements are exported directly for manufacture using an integrated information technology system.
Accuracy and reliability
Minimization of risk and unforeseen issues
Visualization of the construction phases
Ability to take quick and informed decisions
An outstanding communication and coordination tool
Rigorous quality control
Manufacturing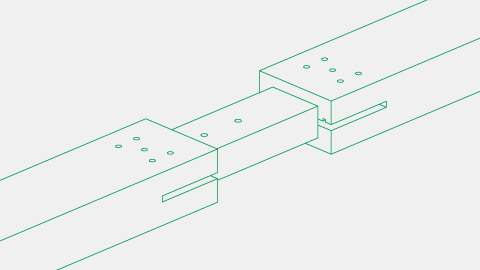 Nordic Structures handles communication, coordination and manufacturing follow-up with the Chantiers Chibougamau plant. The plant's production capacity and proximity allows us to meet your tight deadlines.
Fast service, accuracy and reliabilty
Minimization of risk and unforeseen issues
Rigorous quality control
Installation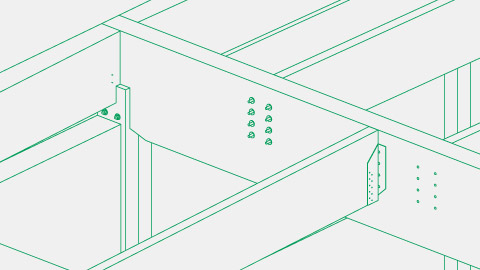 Nordic Structures coordinates assembly and installation with erectors experienced in wood structures.
Minimization of risk and unforeseen issues
Quality, accuracy and reliability
Oustanding turnaround times
Technical Support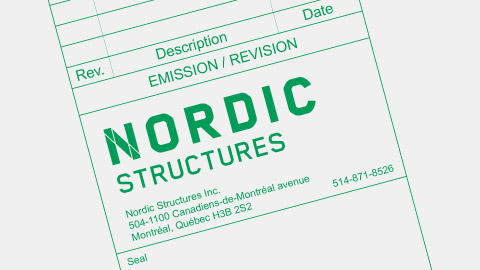 No matter what your area of expertise or the status of your project, Nordic Structures can answer your questions. Thanks to our extensive experience, we have the flexibility to adapt our services to your needs, whether it's answering technical questions related to products, timber design, assisting you with the application of codes and standards, or providing support for LEED projects.
Timber design expertise
Fast and efficient service
A strong relationship with you