Mass timber schools
Smart construction for future generations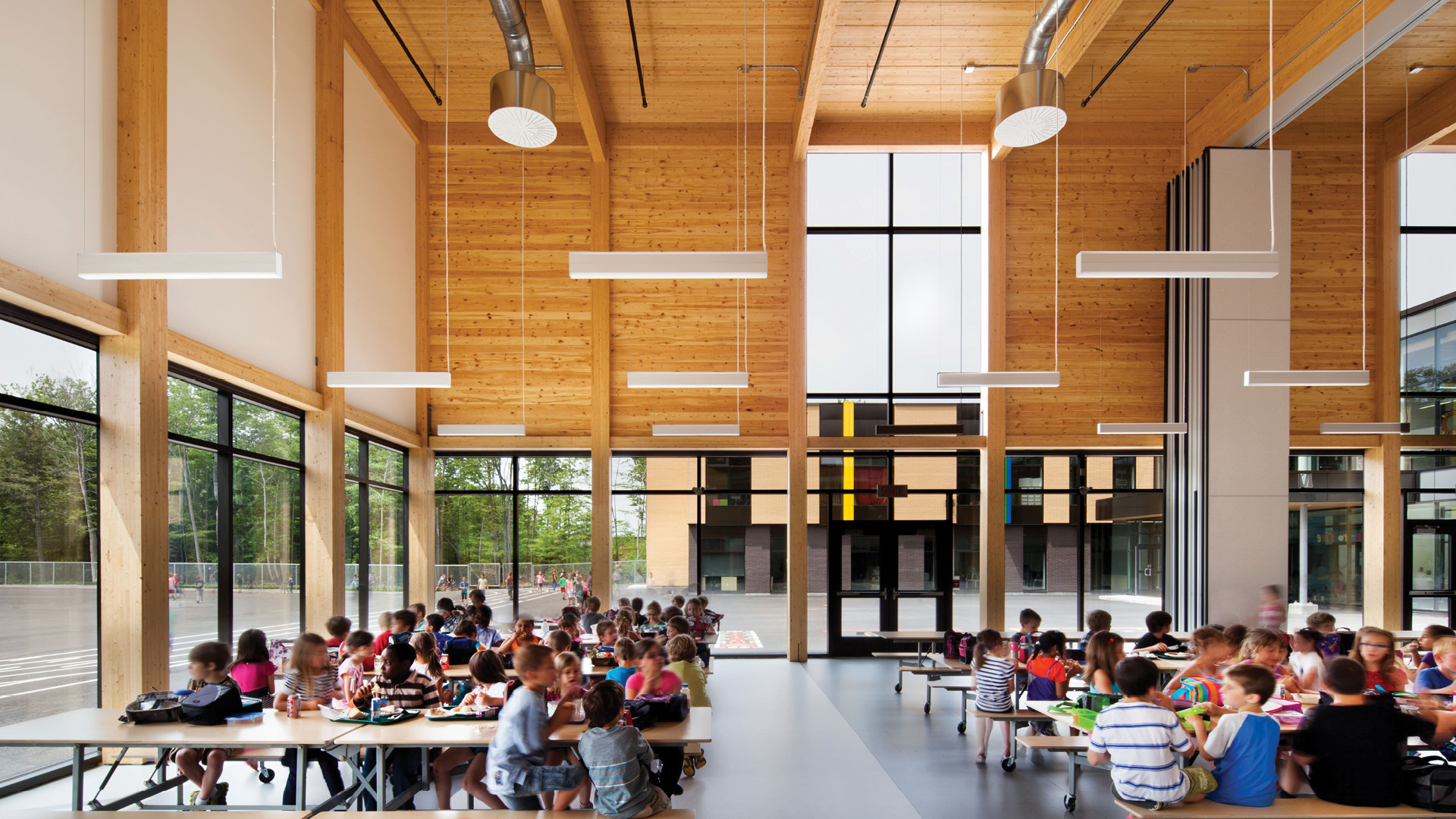 Choose mass timber for considered competitive and high-performance educational spaces


Experts agree that the quality of a school's physical space positively impacts the success of its students. In recent years, educational systems around the world have sought to change how schools are designed, favouring the construction of environments that do more to foster learning.
The physical, ecological and architectural properties of wood make it a material of choice for 21st-century schools. Mass timber schools are being built by the dozens throughout North America and Europe. Cost effective, durable, attractive and ecological, they truly represent the way forward for school construction.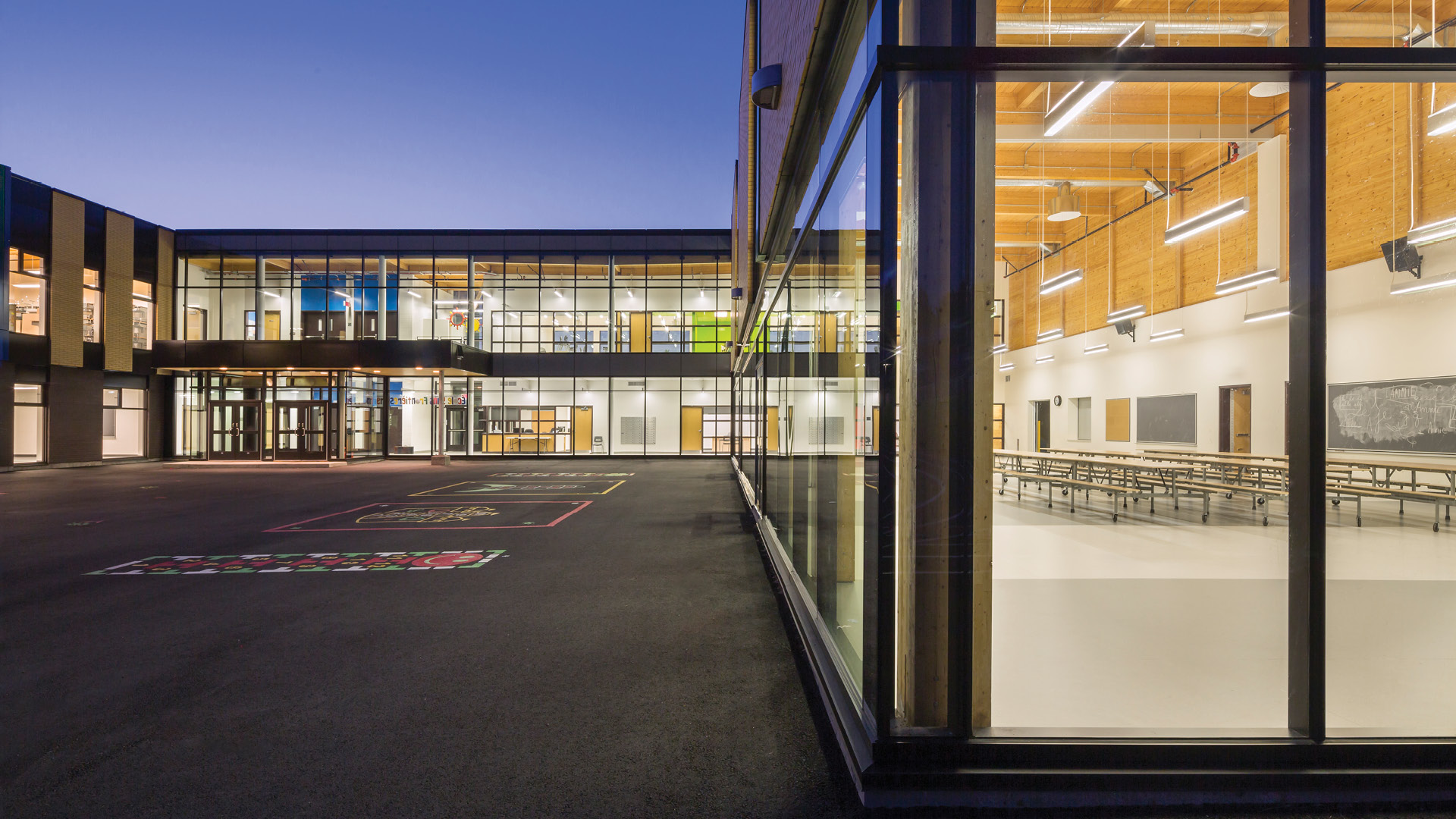 ---
Advantages of wood schools
Less costly, more durable buildings
Lower construction costs
Longer-lasting structures
Easier, inexpensive and time-efficient maintenance
Shorter delivery times thanks to local supply chains and regional processing, in addition to integrated design and manufacturing
Non-corrosive and very fatigue-resistant

A myriad of environmental benefits
Higher energy efficiency in buildings
A renewable resource
26–31% lower greenhouse gas emissions
CO2 storage
Esthetic and architectural qualities
Warm, open spaces that foster learning
Greater architectural flexibility

Economic benefits for Quebec
Utilization of a natural resource that is at the heart of Quebec's economic development at both the provincial and regional levels
Job creation
Innovation and economic diversification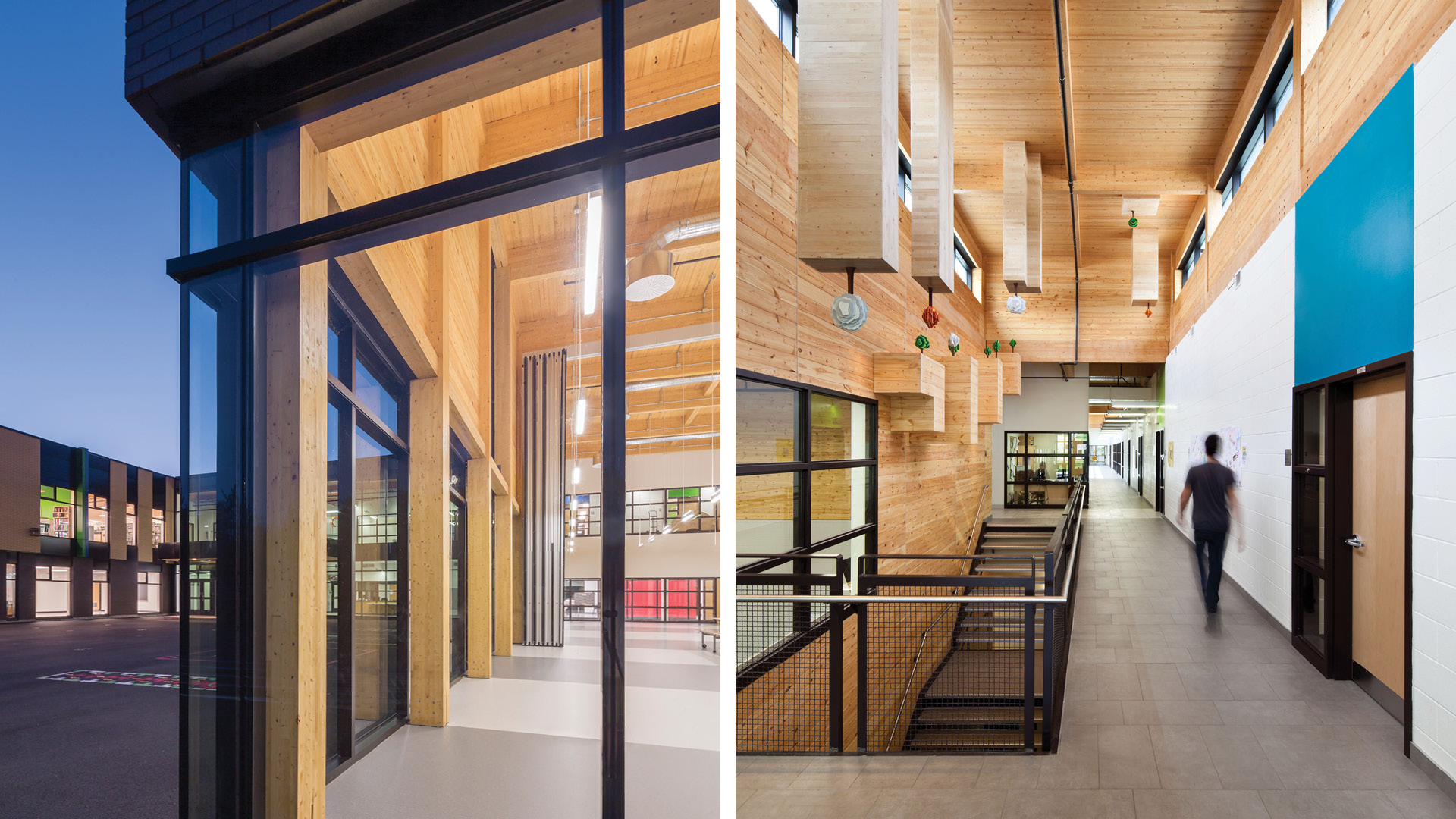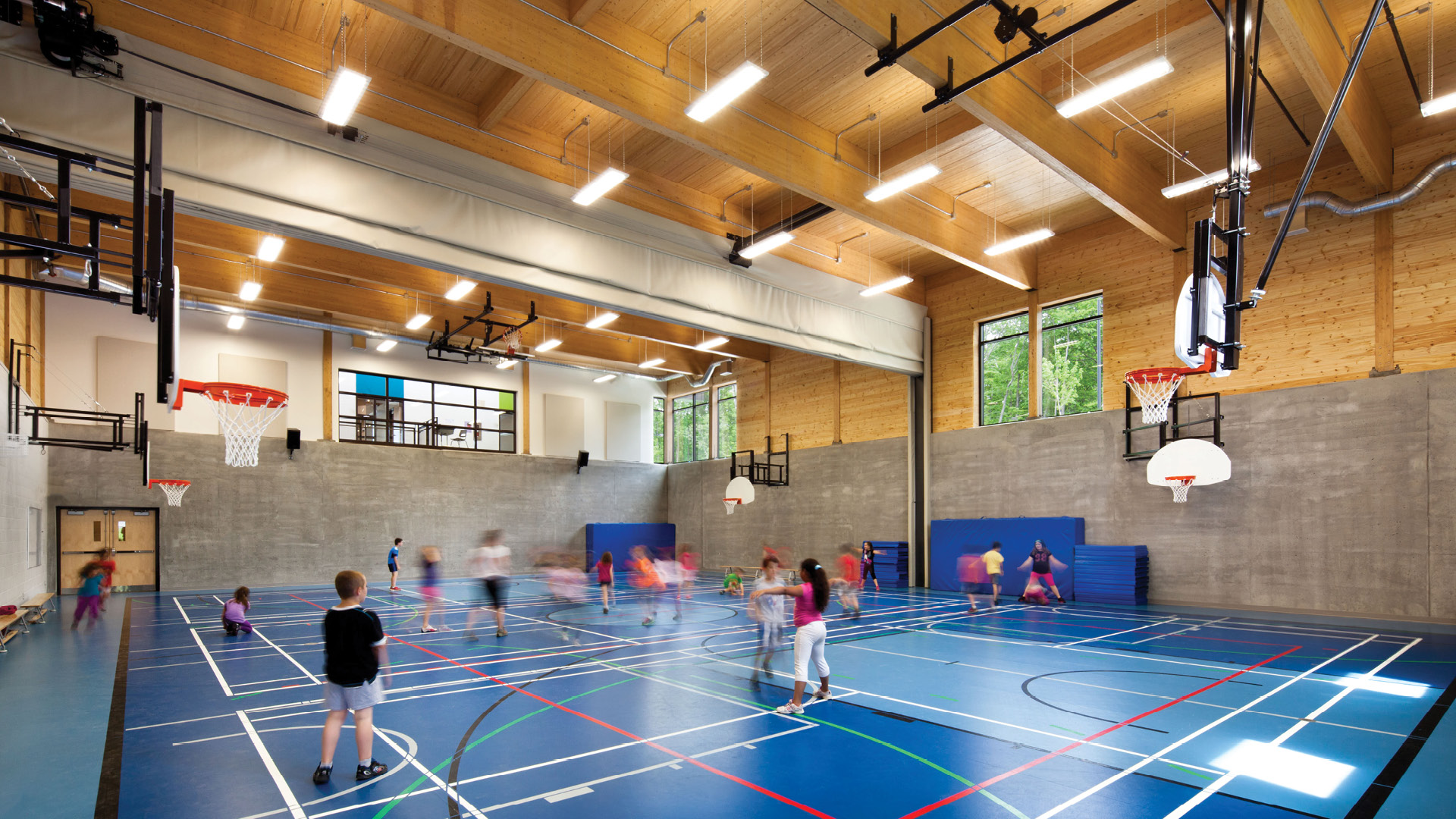 Did you know?

Researchers at the University of British Columbia have found that when wood is visible within a building, the stress levels of its occupants decrease.1
1 Cohen David H; 2006. Appearance Wood Products and Psychological Wellbeing, Society of Wood Science and Technology.